Hitachi Air Conditioning
Need a Hitachi Split System Air Conditioner installed?
Hitachi is a leading Japanese brand with over 100 years in the air conditioning industry and the company makes premium air conditioners well-suited for the Australian climate. If you are looking for a new aircon, we would highly recommend Hitachi. Hanson Electric can supply and install the range of Hitachi Air Conditioning split system models throughout Brisbane. We are licensed with ARC (Australian Refrigeration Council) so we are qualified to recommend and install the best aircon suited for your home or office. To request a quote for a Hitachi split system, get in contact with Hanson Electrical today.
BOOK HITACHI INSTALLATION TODAY
Hitachi Wall-mounted Split System AC
E-series - Efficient and sleek design with smart features for year-round comfort
S-series - Premium air conditioner with self cleaning technology
RAF Floor Mounted Air Conditioner
Our air conditioning technicians can assess your needs and recommend a unit best suitable for your premises. For more information on the size and style of aircon best suited to you, speak to our technicians today.

Benefits of Hitachi Air Conditioners
FrostWash Technology - Provides fresher and cleaner air with up to 91% reduction in bacteria and 87% reduction of mould in the unit
Nano-Titanium and Titanium Wasabi Air purifying filters to reduce bacteria level by 99% and allergen levels by 95%
Ultra-quiet operation
Fast cooling and heating
Wi-Fi support
Built-in motion sensor allows the unit to adapt the temperature setting based on the presence (or absence) of the occupants saving power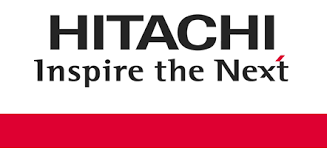 Book Hitachi Split System Installation
If you need reliable and professional installation of Hitachi air conditioning, give us a call on 0456 478 029 or complete our online air conditioning enquiry form.
AIR CONDITIONING FAQ
For more in depth air conditioning information visit our Air conditioning Information page