Haier Air Conditioning
Haier air conditioner supply & installation Brisbane
Looking for a new split system air conditioner? We can help you with the supply and installation of air conditioners from leading brands such as Haier. If you are looking for a new split system, we would highly recommend you to consider Haier. Haier is a leading manufacturer of home appliances including air conditioners, refrigerators, ovens, washing machines and more. The range of Haier air conditioners are reliable, efficient, and affordable.
Our technicians are highly qualified, licensed with ARC and specialists in installing Haier air conditioners. Whether you are looking for a split system for residential or commercial needs, we can help you with professional and reliable installation. Book your Haier Split AC installation today.
BOOK HAIER AIRCON INSTALLATION
Haier Wall Split Air Conditioning
Haier offers a variety of air conditioners in capacities ranging from 2.6kW to 8kW. At Hanson Electric, we can install all models of split systems offered by Haier:
Dawn
Flexi
Premier
Tundra
Take the guesswork out of deciding the right split aircon our team can help you choose the perfect, energy efficient Haier unit.

Benefits of choosing Haier air conditioners
Self-cleaning coil to purify the air and removing dust, microbes and bacteria.
Eco-pilot sensor to detect human presence and save energy when no one is around.
WiFi Connectivity to turn on the air conditioner when you are not home.
Supports Google Home to let you take control of your aircon just with a voice command.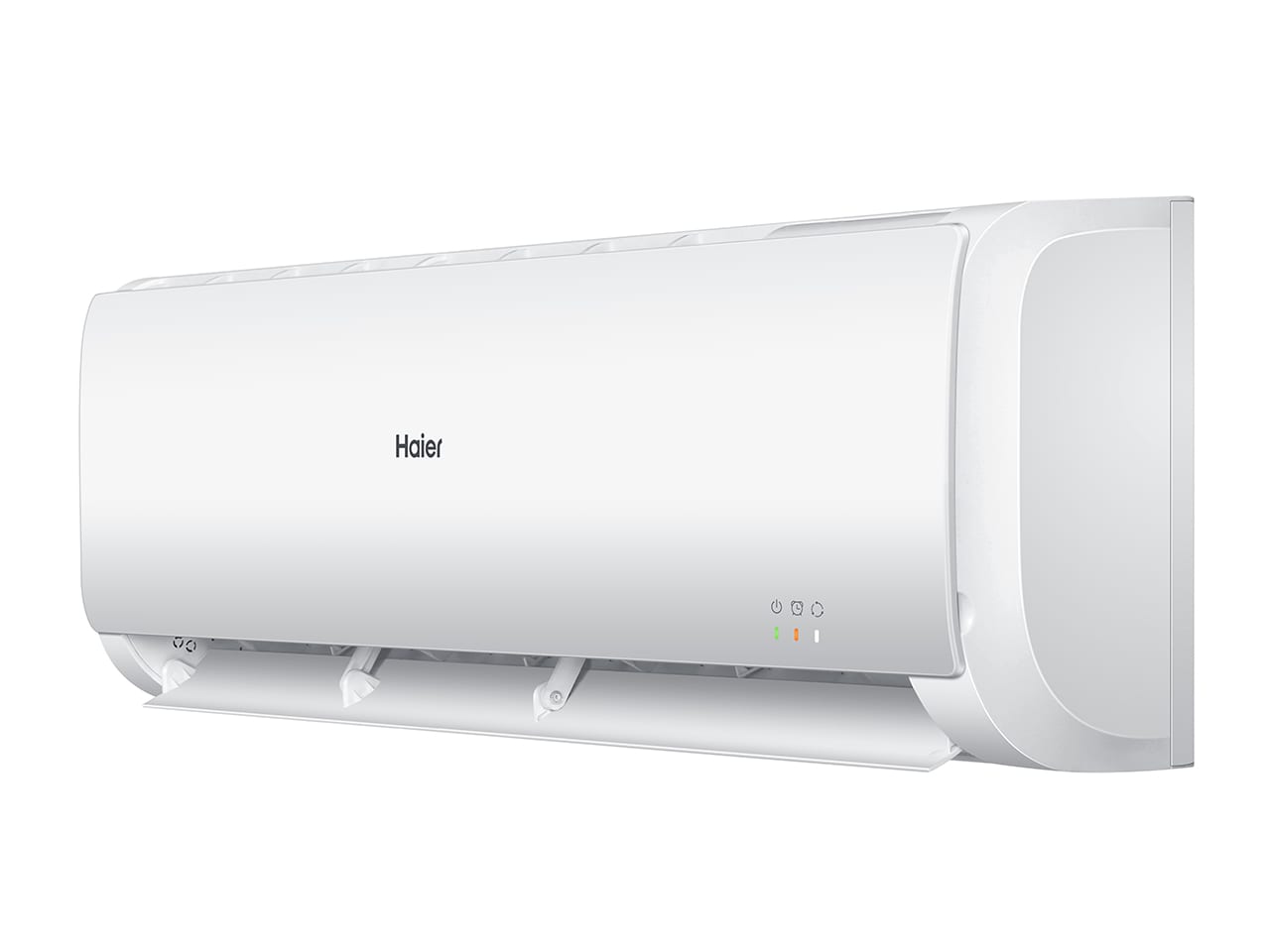 Why choose Hanson Electrical for your Split AC installation?
We work closely with you to determine the right-sized split ac for optimum performance depending on the size of your room and other factors.
We take care of the supply and installation at a time convenient for you.
We are fully licensed with ARC and insured so you can rest assured that your aircon will be installed professionally.
We ensure our customers are completely satisfied with our work. And if there's any issue, we are there to help.
We are punctual, reliable and do our job with utmost precision.

Trusted Haier Split System Aircon Installation Brisbane
For expert advice and installation services for Haier Air Conditioners, give us a call on 0456 478 029 or complete our quick online Haier air conditioner installation booking form today.
AIR CONDITIONING FAQ
For more in depth air conditioning information visit our Air conditioning Information page