Electrician Wakerley (4154)
Looking for a great electrician in Wakerley?
Is your safety switch tripping frequently? Have you noticed sparks from a power point? If you are having any electrical problems and are looking for reliable local electricians in Wakerley, look no further than Hanson Electrical. From smoke alarm installation to switchboard upgrades, security lighting to electrical hot water repairs, air conditioning installation to house rewiring, we take care of it all.
Our electricians bring a wealth of industry knowledge and experience to every job. We speak in laymens terms and do away with technical jargon when explaining what needs to be done and how to go about it. We have been servicing all over Brisbane including Wakerley for over 10 years. So for all your electrical needs, you can count on our team. Book your trusted Wakerley electrician today.
Book Wakerley Electricians
Electrical services we provide in Wakerley
Our team of professional, friendly and licensed electricians can help you with a variety of residential electrical services including:
Home Theatre Setup and Home Automation
Electrical Wiring, Rewiring and Upgrades
Lighting Solutions - LED lighting & Security Lighting
Tenancy Electrical checks for Rental Properties
TV Antenna Installation and TV Outlets
Power Outlets - Installation and Repairs
Test and Tag
Data Cabling
NBN Cabling
Three Phase Power Upgrades
Pool Pump Tariff Changes
Electrical Equipment - Repairs and Maintenance
Electrical Safety Checks
Security Alarm Systems
Fault Finding
Power Poles
If the service you are looking for isn't listed above, this does not mean we can not assist. Give us a call on 0456 478 029 and we will be happy to assist.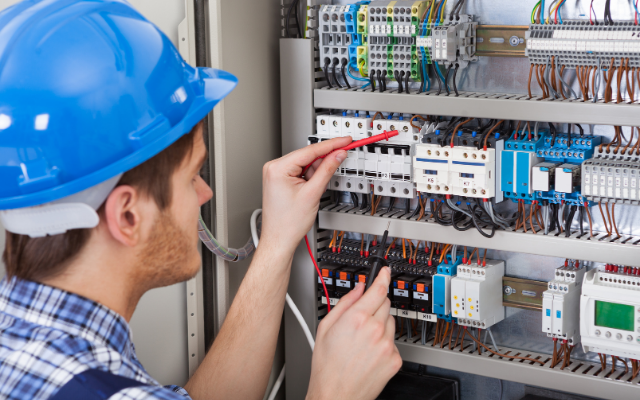 Why choose us as your Wakerley electricians?
At Hanson Electrical we base our business on customer satisfaction, repeat clients and referrals. That's why we take our customer service so seriously. Our Service Guarantee is put in place to give you, the customer, the peace of mind to know that you are always going to be looked after.
We only use quality products. All the products that we supply are of the highest quality and backed by a 12-month warranty.
We will answer your calls. If for some reason we could not answer your call at that time, please leave a short message and your call will be returned in less than 30 minutes.
We will arrive on time! We always try our hardest to make it to every appointment on time, however it is the nature of this industry for plenty of surprises to pop up, so if we ever are late, we will take $50 off the quoted price of the job.
The electrical safety of your premises is always going to be of paramount importance. Every Job we do, big or small, includes a complimentary visual safety inspection, to make sure you are safe.
We will clean up after every job and always leave your home the same way we found it, if not better.
The electrical work we do complies to all Australian standards and we undertake all mandatory testing requirements on every job where it is necessary. With all of our work comes a limited lifetime warranty.

Reliable and Professional Wakerley Electricians
If you need an Electrician in Wakerley, give us a call on 0456 478 029 or complete our quick online electrician enquiry form today.
ELECTRICIAN FAQ
For more in depth electrician information visit our Electrician Information page