Electrician Manly (4179)
Need an all round electrical service in Manly, Qld?
If you are looking for a top quality, reliable, professional electrician in Manly, Brisbane, Hanson Electrical's experienced electricians can take care of all the electrical work in your home. We offer a huge range of services including smoke alarm installation , home lighting , wiring , electrical safety switch installation and testing, power points, air conditioning installation and so much more.
Book Manly Electricians
Is your safety switch tripping in your Manly home?
Here's what you need to know
Are you having problems with repeated safety switch tripping? Although this seems like a nuisance the safety switch is potentially preventing an electrical accident every time it trips, which is exactly what it is designed to do. Frequent activation's should be checked out by your electrician as it could indicate serious issues.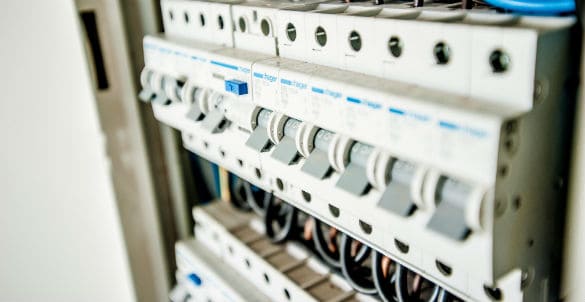 Often safety switch tripping is caused by a faulty electrical appliance. To find out if this is the case in your home, unplug every appliance when the switch trips then plug them in one at a time and the faulty appliance will often activate the switch as soon as it is re-connected to the power supply.
We highly recommend discontinuing the use of this faulty appliance until it can be checked by a licensed appliance repair technician.
Other causes can include faulty or worn wiring, insect or vermin issues, and moisture in the electrical system. Always get professional advice on all electrical issues for the safety of those in your home.
For more information read our blog post - Why can't I turn the safety switch back on?
Why choose Hanson Electrical as your local Manly electrician?
We base our business on customer satisfaction, repeat clients, and referrals, which is why we take customer service so seriously. Our Service Guarantee is put in place to give you, the customer, the peace of mind to know that you are always going to be looked after. Our customer service guarantee involves:
Professional and reliable service every time
All of our products are from reputable suppliers allowing quality installations and repairs
Each and every call we receive is important to us, therefore we will try to return your call in less than 30 minutes
Making the most of your time is important to us and we make every effort to offer prompt service and to be on time. If we're unavoidably delayed, we'll take $50 off the quoted price of your job with no fuss
You won't need to worry about our sparky's leaving a mess - we're guaranteed to be clean and tidy
We are a licensed and experienced electrical company, this means that we will always do work that complies with all relevant Australian, state and industry standards, codes, and regulations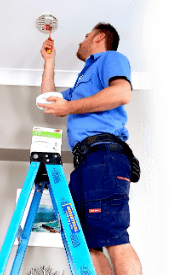 Electrical services our team provide in Manly
This is just a few of the huge range of electrical services our experienced electricians offer in Manly and the surrounding suburbs, from outdoor lighting to smoke alarm installation and testing. If you can't see the service you need listed here, just give our team a call on 0456 478 029 and we'll be able to help.
Your local electrician Manly QLD
If you need a great electrician in the Manly area, give our team a call on 0456 478 029 or complete our online electrician booking request today.
ELECTRICIAN FAQ
For more in depth electrician information visit our Electrician Information page