Air Conditioning Mitchelton (4053)
Looking for a top quality split system air conditioner in Mitchelton?
Hanson Electrical's team of air conditioning technicians can get you up and running with a new split system aircon unit in no time. We offer the supply and installation of a range of air conditioning systems for residential and commercial applications in Mitchelton. Sick of sweating in your home? Make a change and install a new air conditioning unit today at great prices! Book our experts today and get the perfect climate control solution for your needs.
Book Air Conditioning Installation Mitchelton
Split system air conditioning installation Mitchelton
Split system air conditioners are versatile, efficient and provide quick cooling or heating for your home or business. They can also purify the air and remove allergens and microbes ensuring you breathe clean, fresh air throughout the building.
Confused about the size and brand of aircon you should choose? Our experts can measure the space and consider factors like room size, flooring, windows and insulation to suggest a few brands, styles and models that will suit your requirements. Speak to our experts today and we can help you choose the right aircon for your needs.
Find out more about this flexible climate control option - Pros and cons of split system air conditioning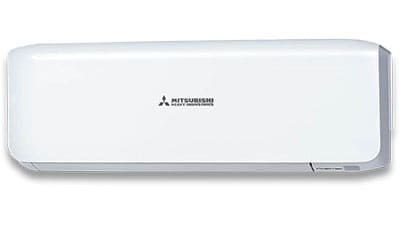 Air conditioning brands we supply & install in Mitchelton
Our technicians undertake regular training to stay up to date with the latest in the air conditioning industry and provide the best installation service and reliable advice. They also hold a current ARC Refrigerant handling license ensuring your split system aircon is installed correctly and the warranty is protected.
Our HVAC technicians are experts at installing split systems from all leading brands like:
Carrier
Hitachi
Toshiba
Teco
What size air conditioner do you need?
Not sure what size air conditioner you need for the space you wish to cool or heat? We recommend get advice from your local air conditioning specialist to ensure the unit you choose will operate efficiently and effectively for many years. We've put together some handy tips on choosing the right size aircon to get you started here - What size air conditioner do I need?
What does a split system air conditioner installation cost?
There are various factors that can affect the split system aircon installation price including location, access, size of the system, as well as the distance between the indoor and outdoor units. Our team can visit your property to provide you with an accurate customised air conditioner installation quote.
Hanson Electrical have a range of prices for MHIAA split system air conditioner supply and installation listed here - Split System Aircon Unit Supply & Installation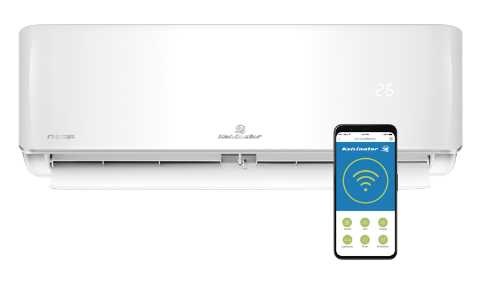 Why choose Hanson Electrical for your aircon needs in Mitchelton?
At Hanson Electrical we base our business on customer satisfaction, repeat clients and referrals. That's why we take our customer service so seriously. Our Service Guarantee is put in place to give you, the customer, the peace of mind to know that you are always going to be looked after. Our Service Guarantee entails:
Quality - We will only use quality products. All our products that we supply will be of the highest quality and be backed by a 12-month warranty.
No call centres - We will answer your calls. If for some reason we could not answer your call at that time, please leave a short message and your call will be returned in less than 30 minutes.
On-time or you get $50 off - We will be on time. We always try our hardest to make it to every appointment on time, however it is the nature of this industry for plenty of surprises to pop up, so if we ever are late, we will take $50 off the quoted price of the job.
Safety - Your air conditioning service will comply with the Australian standards and we undertake all mandatory testing requirements on every job where it is necessary. With all of our work comes a limited lifetime warranty.
Visual Inspection - Every job we do, big or small, includes a complimentary visual safety inspection, to make sure you and your family are safe.
Clean - We will clean up after every job and always leave the job site in a clean and tidy condition.

Your local Mitchelton air conditioning experts
If you need a split system aircon installation or service in Mitchelton, give us a call on 0456 478 029 or fill in our Air Conditioning Enquiry Form today .
AIR CONDITIONING FAQ
For more in depth air conditioning information visit our Air conditioning Information page